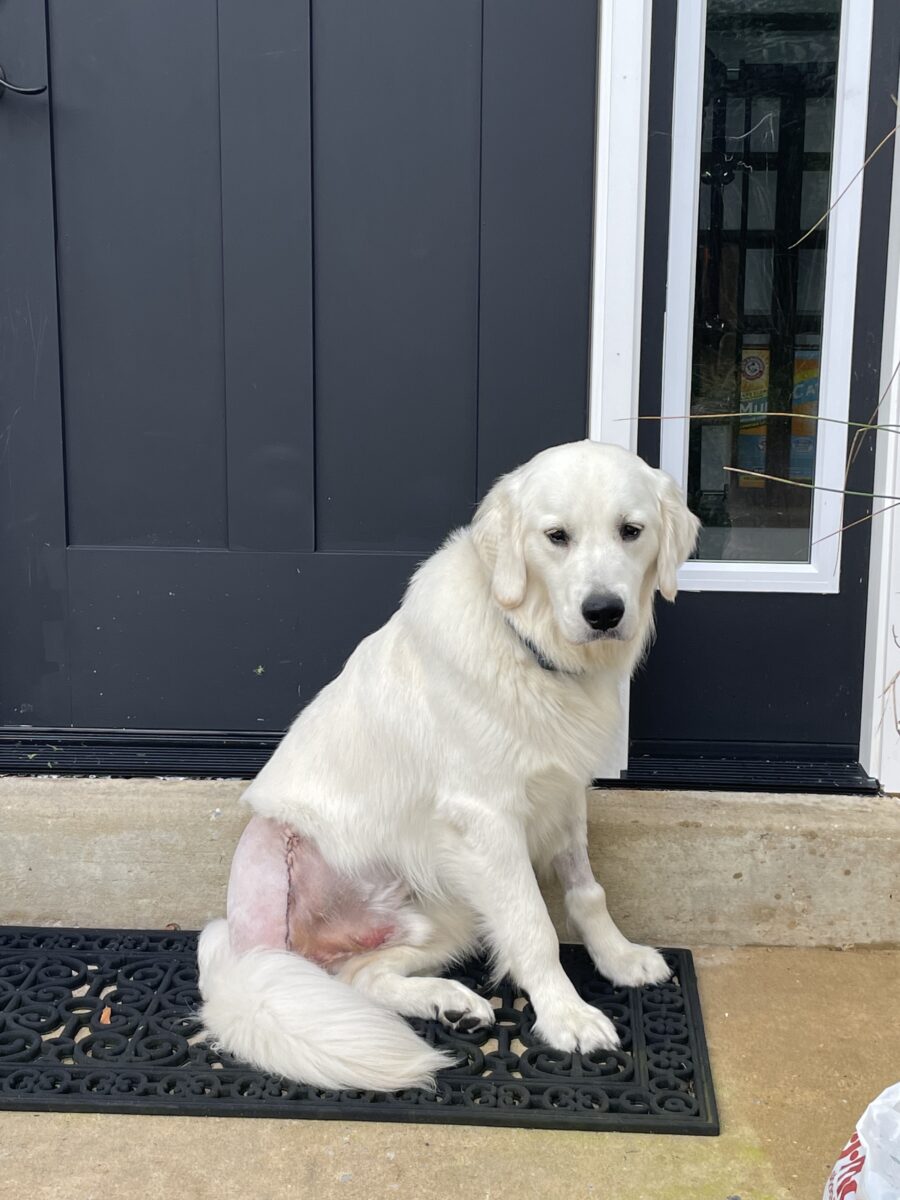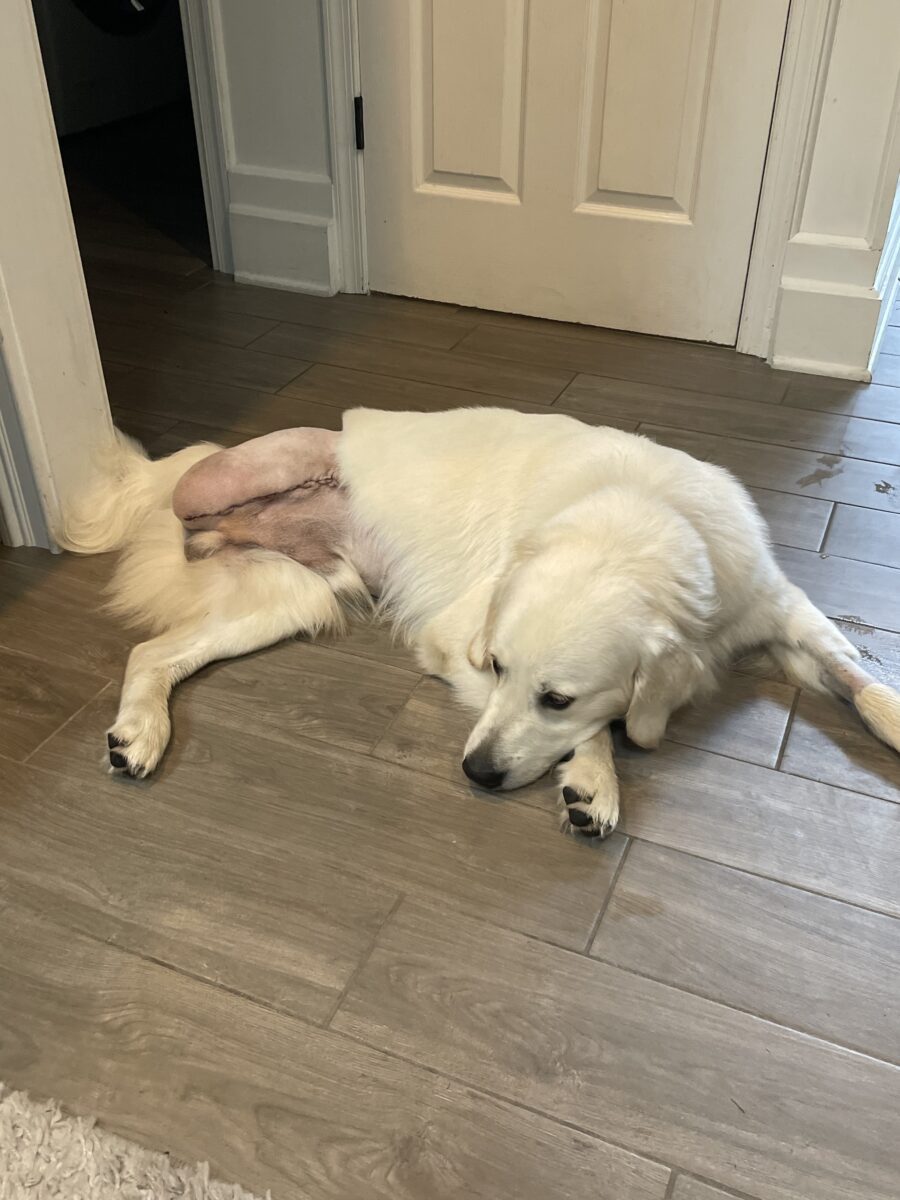 Good news!!!! The surgeon called tonight to report the biopsy/pathology results came in and the margins were clean!  Full excise of tumor (not to mention leg as well!) She did say there was one lymph nose with mast cells present but the feeling was they are normal mast cells and not from metastasis.
Snoop will meet with the surgeon and oncologist next Thursday to discuss further testing and chemo.
We are thrilled….if I'm being honest I was terrified and know a small part of us always will be. Just waiting…
But for now we are celebrating this win and loving our boy.
He is getting around better than we could ask for and really does seem to be comfortable for the most part. He is still anxious at nights but it's getting better. We went for our first actual walk tonight and he was able to show off in front of the neighbors who were amazed by his progress! He gets tired very easily as expected, and I'm sure his existing leg is exhausted so I am about to give him his nightly massage 🙂
We'll keep you posted as to his next big milestones!